Best Small Business Software 2019!
Most of the companies I have worked for that were considered small business. Every single one used outdated software, old techniques and poor monitoring of inventory.
The successful companies I worked for all used a CRM to keep client material current and accurate. They used inventory tracking software to purchase intelligently and use analytics to see shortages or losses.
Every small business must meet these needs below in order to stay in business.
Retain their customers
Communicate to their customers
Bill and invoice their customers
Payroll and pay taxes
Accounts payable and receivable
Shipping and inventory control
Find new prospects and business
For years I have looked for software that makes a small business act as a large business. I personally have tested each one of these sites, including countless others. To summarize, any business can benefit from just one of these platforms. Although I do recommend using them altogether.
I have found this combination of software integration to act as a collective. Providing immense power to a small business to perform like a large corporation.
As an example of how you would integrate these different types of software into one ecosystem.
Let me start like you have no customers.
Finding new customers.
Social media is the best and least expensive way to promote and capture new business. Facebook advertising is highly effective but becoming more popular and expensive.
Yet the most effective form and least costly is Youtube and Pinterest. These two platforms round out the three most used search engines. Google is the most widely used search engine. Which are no surprise and no surprise that youtube videos show up in searches now? Youtube helps promote new videos for free. So in 2019 having a youtube video and possible advertising on youtube is highly profitable.
Although the best way to find and promote your business other than Seo work for Google to see you. Is to use Pinterest. Pinterest is the second most used search engine. The main difference between Google and Pinterest. Is that Pinterest shows only visual query response as Google provides a literary reaction with words rather than pictures.
As a result of so many social media platforms to manage. That job becomes overwhelming for any one person. In order to relieve that burden, social media management software was developed to manage multiple accounts in one place.
Hootsuite – Social Media Management Software
Hootsuite allows you to centrally manage and schedule.
Facebook
Instagram
Youtube
Linkedin
Twitter
Pinterest
And other social media platforms.
Hootsuite's' software gives you the tools to manage, curate and analyze your social media platform under one roof. By centralizing all your social media accounts. Posts can be selectively times to post at various hours and days. Staggering your content across your platforms to create the illusion of fresh material. Rather than blasting all of your content to each and every platform. For the same advertisement or post, you can set one week or day to post to say Facebook, then in a few days, content is posted on Instagram, then Pinterest, then youtube. Pre-scheduling and planning your posts, promotions, discounts, advertisements. Allocating only a few hours to plan out your week or weeks of social media campaigns.
---
Retaining your new customer
Hubspot – Client Relations Management Software
I already wrote an in-depth article on HubSpot. Click here to read that blog post.
The Best Small Business CRM you must be using! (Opens in a new browser tab)
---
Zapier – Automate Tasks Software
Zapier automates tasks between software platforms. Making those mundane tasks automated. Using automated tasks ensures that human error and forgetfulness is kept at a minimum.
Zapier integrates with most cloud-based software like Hubspot, PandaDoc, G-suite and more. Zapier Is what ties all your different accounts together. Allowing them to talk and share data between software platforms.
---
Billing, Quoting and Accounting your customer.
PandaDoc – Proposal & Quoting Software
Panda Doc allows you to produce a stunning and extremely informative proposal and quotes to your customers in minutes. By pulling your customer data from Hubspot. You can create your proposals/quote right in Hubspot. Hubspot then utilizes your templates to populate your customers' data. No need to manual enter in redundant information. This saves time and mistakes. Plus literature, videos, sales sheets, and reports can be added to your documents.
This has benefited me in winning proposals over bigger competition due to the detail, style and consolidated material. Meaning if the proposal or quote is emailed to someone else or a group of decision-makers. All the information is the same and informs every decision-maker in what you are proposing. Cutting loss of communication in half. Decisions can be made automatically through the digital signature and ability to pay through the proposal.
Integrated with Xero and a payment process like Stripe.com. A customer can approve and pay for the deal right away. Saving time and money.
Quoter– Complex Quoting Software
No More spreadsheets!
Just like Panda Doc, only this allows for multiple quotes where multiple components make up packages or products. Flexible pricing configuration automatically can determine quantity discounts or custom configurations. This software used to be called Socket by the way.
Xero – Accounting Software
Now I am no accountant and honestly, do not know that much about bookkeeping. I know the basics and was heavily intimated in doing my own accounting. However when I came across an ad for Xero while I was waiting in an airport for business.
I was starting a new business and I didn't have money to pay an accountant to do payroll, taxes, and balancing. When I cam back and started my business I started fresh with Xero and came to love it. It is so easy to use and navigate. If you want to save money you can use there integrated quoting software, which has payment and digital signature built-in. Revisions can be made by your client and you can approve or counter.
Payroll, taxes, and fees are easily calculated. Checks can be printed out or you can enable auto-deposit. A dashboard gives you a clear representation of cash flow, profit, and loss.
It was easy to integrate Hubspot, Mailchimp, PandaDoc to all talk to eat other and work as one unit. Information is always current and correct. Balancing my bank account is a breeze, giving you expense reports at a glance. To see where the money is being spent.
I recommend any small business to use Xero rather than Quickbooks.
---
Communicating with your customer
Wisestamp – Email Signature Software
One of the biggest problems I have seen in small business is the lack of a good email signature. Keeping those signatures congruent is also a challenge. Most companies copy another signature, then they edit the signature for the new person or they rely on the employe to load the correct email signature themselves.
Wisestamp solves all of these issues. Making your email signature dynamic, colorful and professional. Changing and updating the signature is a breeze and full control over employees signatures ensures correct information. Advertisement, promotions and seasonal greetings can be added to give a personal touch. Social media links allow your customer to stay in contact with you on their terms of communication.
Wisestamp also offers other marketing tools along with email signatures. Added to your G-suite email. Email signature stays up to date and sells your companies brand.

G-Suite – Email, Documents, Presentations, Spreadsheet, Drive Sharing Software
There are many email servers companies I have used in the past and G-suite is the best I have used. All my emails, documents, files, spreadsheets, presentations, voice calls, and forms. Using a cloud-based system where I can access from everywhere. I can switch between devices in a second.
Files can be shaded to salesman, workers, and employees that are up to date.
Not to mention the quick accessibility of signing in to websites without entering your information. I know what they say about the tech giant, but don't fight a good thing. They have created an affordable way for small business have the capabilities of a big company.
Sales presentations can be shared and viewed through email, on a tablet or tv. By accessing the drive which integrates which pretty much everything these days.
Chrome allows so many helpful extension to empower your employees to stay on the ball.
Plus many of the small business still used manual backup devices and locally hosted servers. Allowing a disgruntled employee or fire to destroy everything. Even if you backup up is your files. each employees documents sit locally on their computer. Computers crash all the time. So if the computer crashed, nothing is lost. Just log in from another computer or device.
Not time lost or data loss. Autosaving, sharing capabilities and integration makes it a no brainer for any small business.
---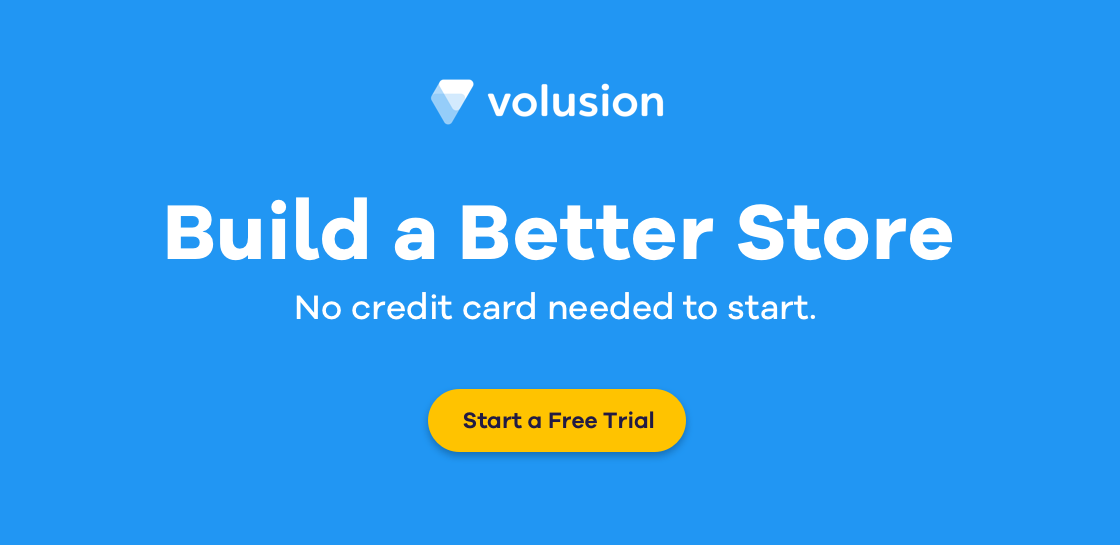 Easy Shipping and Inventory Control
Trade gecko – Inventory Control management software
TradeGecko allows you to manage your inventory with ease. A company can save tons of money on forecasting how much to purchase, keep inventory shortage at a minimum and the ability to see shrinkage.
Knowing these things.
prevents your company for over purchasing
insights to where waste or theft is coming from
less deadstock, fewer inventory taxes, and less wasted shelf space
Common inventory items to stay automatically in stock
allows Faster shipping times and response
Powered with Amazon fulfillment. Products can be sold, shipped and process through Amazon. Saving you time and providing your customers with convenience the already use.
---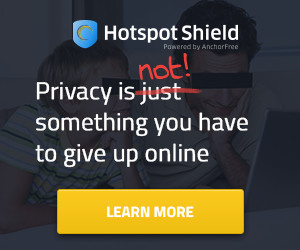 Bonus: Improve your WordPress Websites' performance.
Your website needs to load under 5 seconds these days, Aiming for 3 seconds is googles' recommendation these days. That is lightning quick to the old dial-up days of waiting several minutes.
Also if you are not running a WordPress website these days, you are not benefiting from your website. Building your website in WordPress is the way to go. if you are not using a WordPress site you are way in the past.
WPMU DEV – WordPress Software
Wpmudev gives you an enormous amount of tools for roughly 50$ a month plus 3 hosted sites under their domain. Perfect for landing pages for products or services being promoted.
The tools they provide under your monthly subscription give you the ability to control every aspect of your website that you would need for performance.
Plugins included are:
Related posts